What is a quality management system?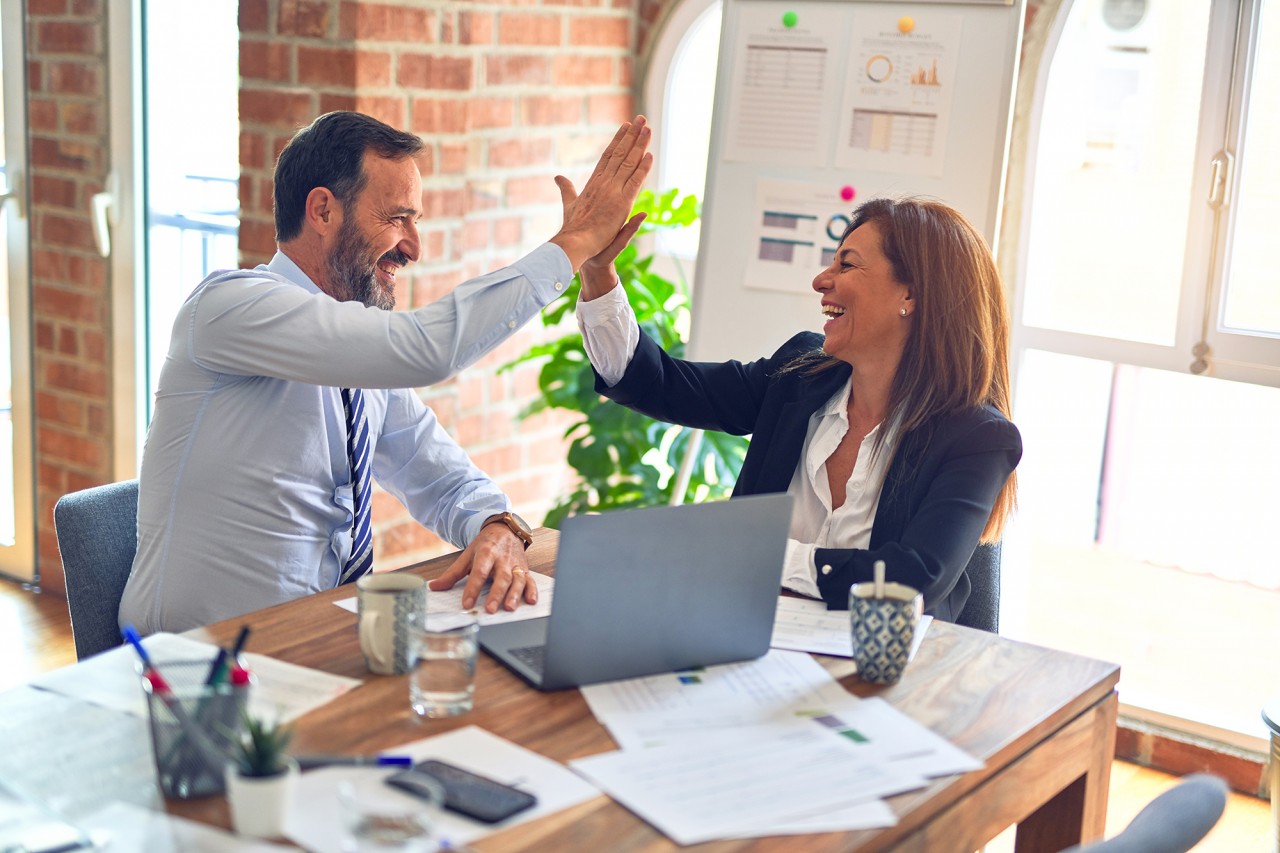 A Quality Management System is often referred to as a QMS. It is a formalised system that documents, processes, procedures, and responsibilities for achieving company quality policies and objectives.
Why do you need Quality Management?
If you run a business, quality management is essential and will detail and structure your business. It will ensure you and your staff are working as a team, towards a common goal. Key requirements will ensure you are legally compliant and meeting your client's expectations. This will increase client trust and retention in the business and protect you from expensive mistakes.
Why is quality management imp
ortant?
Effective Quality Management is important for a successful business, ensuring increasing revenue and higher productivity. It shall keep your team informed, and promote a positive culture, making for a happy workforce. Implementing Quality management tools that focus on customer satisfaction and loyalty, increased business, cash flow, clarity of how your business runs and much much more.
What are the four stages of quality management and why are they important?
A quality management system includes four main components: quality planning, quality assurance, quality control and quality improvement. These components have been identified as essential for effective business. They have been fine turned over the last 130 years so senior management can control processes, protect against problems and faulty products, develop a competent team, innovate, improve and grow the company in a manner that is sustainable.
What are the different types of quality management systems?
It should be specific to your business and can cover all or part of your company's processes. QMS elements include:
Control and preservation of documented information
Change management
Strategic and operational risk management
Supplier and Contractor management
Equipment and asset management
Management of Legal Obligations
Policy management
Internal auditing
For total quality management (TQM) quality inspection, quality control, quality assurance, and TQM of your business is essential.
What is BS EN ISO 9001:2015?
ISO 9000:2015, ISO 9001:2015 and ISO 9004:2018 are the suite of international standards for Quality Management best practice. Dependant on your business products and services and the size of your business being certified to ISO 9001 may not be an immediate requirement. However, A&L would recommend every business owner look to start their business off on the right foot. By introducing processes and structure that follow the ISO principles, start as you mean to go on.
What are the top 10 Benefits of implementing a Quality Management System (QMS)
There are so many benefits of having your own QMS? The earlier you can implement a quality management system into your business the earlier you can avoid bad habits from forming.
Top 10 Benefits for your business:
Become more consistence in operational activities
With procedures and a clear structure for processes, you will ensure tasks are completed concisely every time with greater efficiency
Reduce expensive mistakes and faulty products
Through monitoring, testing and review you will be able to identify any errors in your working practices and stop them happening. This will help to reduce cost, increase efficiency and ensure on time delivery.
Improve use of resources and time efficiency
Understanding your business, its needs and requirements will enable your to make accurate decisions on resource requirements reduce time to complete tasks and avoid buying costly equipment not fit for the company requirements.
Improve your customers satisfaction and retention levels
Understanding the needs of your customers will ensure you add benefit to them and are assured of customer satisfaction. With greater efficiency, client focus, quality products and services you should not only meet but exceed your customers expectations and improve client retention therefore increasing sales and profits.
More effective marketing of your products and services
With an accurate understanding of your business based on the facts provided by the QMS you will be able to manage the development and growth of the business.
Innovate and enter new market sectors and territories
With greater strategic management and understanding of the context of your organisation you will be able identify, measure and manage risks and opportunities to the advantage of the company. Creating new markets and areas to trade.
Manage new resources and improve effective integration of new employees
Through clear and considered written roles and responsibilities employees are more focused and understand how they connect with those of their colleagues.
Continuously develop and improve your products, processes and systems
Through procedures for investigation of nonconformance, auditing and management review and customer feedback a QMS will promote continual development of both your system and products.
Improved Communication
An effective quality management system shall demonstrate strong communication streams, ensuring clarity and a positive quality culture. Everyone is informed and stress levels are reduced.
Effective Leadership
Through a greater understanding of how your business is working, due diligence and competent staff, you will be able to strengthen your leadership skills and empower your staff.
It is harder to break bad habits or change behaviours that are hindering and causing you stress once they are established within your business. Implementing an effective quality management system from the start will see best practice embedded within your company, leaving you to focus on success.
By accepting you will be accessing a service provided by a third-party external to https://leadauditing.co.uk/